Venue
The Conference will take place at:
School of Economics of the University of Porto
(Faculdade de Economia da Universidade do Porto - FEP)

Rua Dr. Roberto Frias, s/n
4200-464 Porto
Portugal  
E-Mail : I2FC@fep.up.pt

How to get to School of Economics of the University of Porto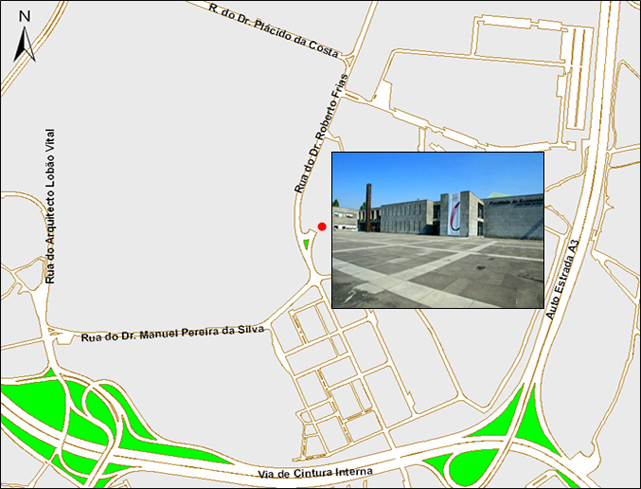 How to get to Porto and FEP from the airport
From the airport to the city the best options are taxi (typical cost to the city center 18-20€, variable with hotel location) or Metro.
How to get to the conference venue (Faculdade de Economia, FEP) Metro
The nearest station to the Conference Venue is Pólo Universitário,
on Line E; site http://www.metrodoporto.pt/ ); see map below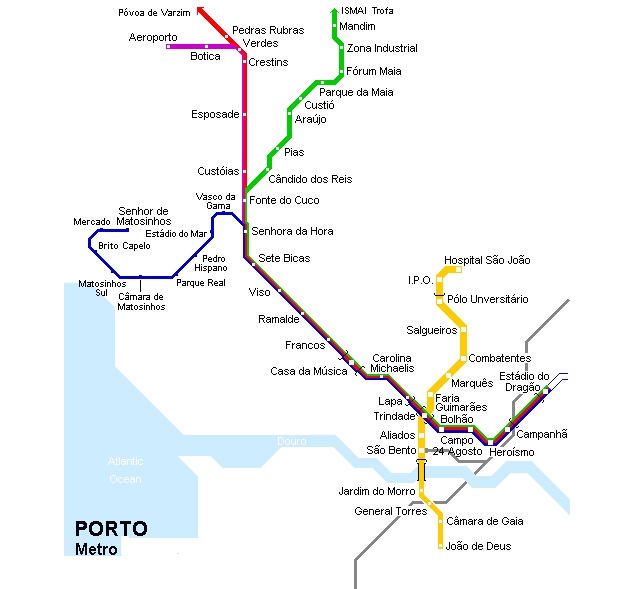 To travel in Metro do Porto a ticket called "Andante" is required; this ticket must be recharged with trips, according to the areas travelled.
Taxi
Taxi services are available by calling the following number: +351 225 073 900
How to get to the venue (in more detail)
School of Economics of the University of Porto
(Faculdade de Economia da Universidade do Porto - FEP)

Rua Dr. Roberto Frias, s/n
4200-464 Porto
Portugal  
(near Hospital S.João)
Metro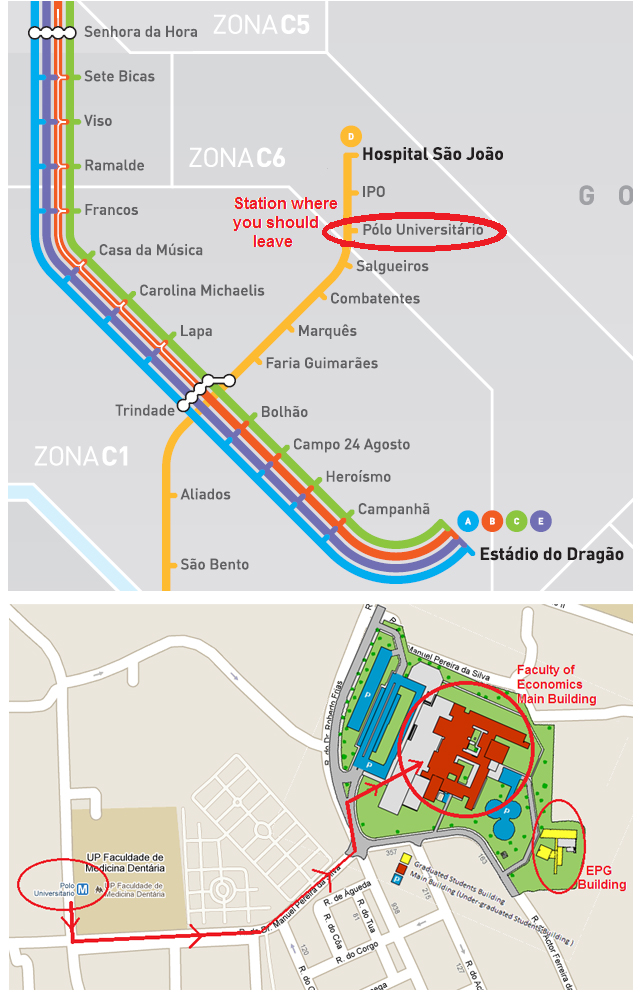 By Metro
School of Economics of the University of Porto is served by 3 metro stations of the D line (yellow) on the
C6 area.